North America Cannabis Seeds Market Forecast to 2028 - COVID-19 Impact and Regional Analysis By Type (Regular Seeds, Feminized Seeds, and Autoflowering Seeds), Category (Organic and Conventional), Strain (Hybrid, Sativa, and Indica), and Distribution Channel (Wholesalers & Distributors, Specialty Stores, and Online Retail)
Code:
TIPRE00026230
|
Pages:
107
|
Industry:
Food and Beverages
|
Date:
Dec 2021

Market Introduction
The North America cannabis seeds market is a highly fragmented market with the presence of considerable regional and local players providing numerous solutions for companies investing in the market arena. There has been a growing demand for cannabis for recreational use across the region. In the United States, a total of 47 states had allowed the medical use of cannabis by the end of 2020, 36 states, as well as the Guam, Puerto Rico and the United States Virgin Islands, had approved or had in place a comprehensive programme for the broad medical use of cannabis, and 11 states had allowed a more limited medical use of cannabis purely for specific disorders and only of specific, low Δ-9-THC potency products. Thus, the rising adoption of cannabis seeds for recreational purposes is expected to provide growth opportunities for the cannabis market.
Cannabis has shown great potential in the fight against COVID-19, mainly due to its anti-inflammatory properties. Research studies also show that cannabis and its compounds have important therapeutic properties such as pain relief and anxiety reduction. While these may provide treatment to COVID-19 patients, more research into cannabis's pain-relieving and anxiety-reducing qualities on COVID-19 patients is required before any conclusions can be formed. The onset of COVID-19 pandemic has resulted in tax shortfalls in several North American countries. The governments of North American countries are seeking various sources of tax income, and a potential source of tax income can be the legalization of cannabis, which could become progressively engaging, and eventually enhance the production of cannabis seeds growers and cultivators in the region.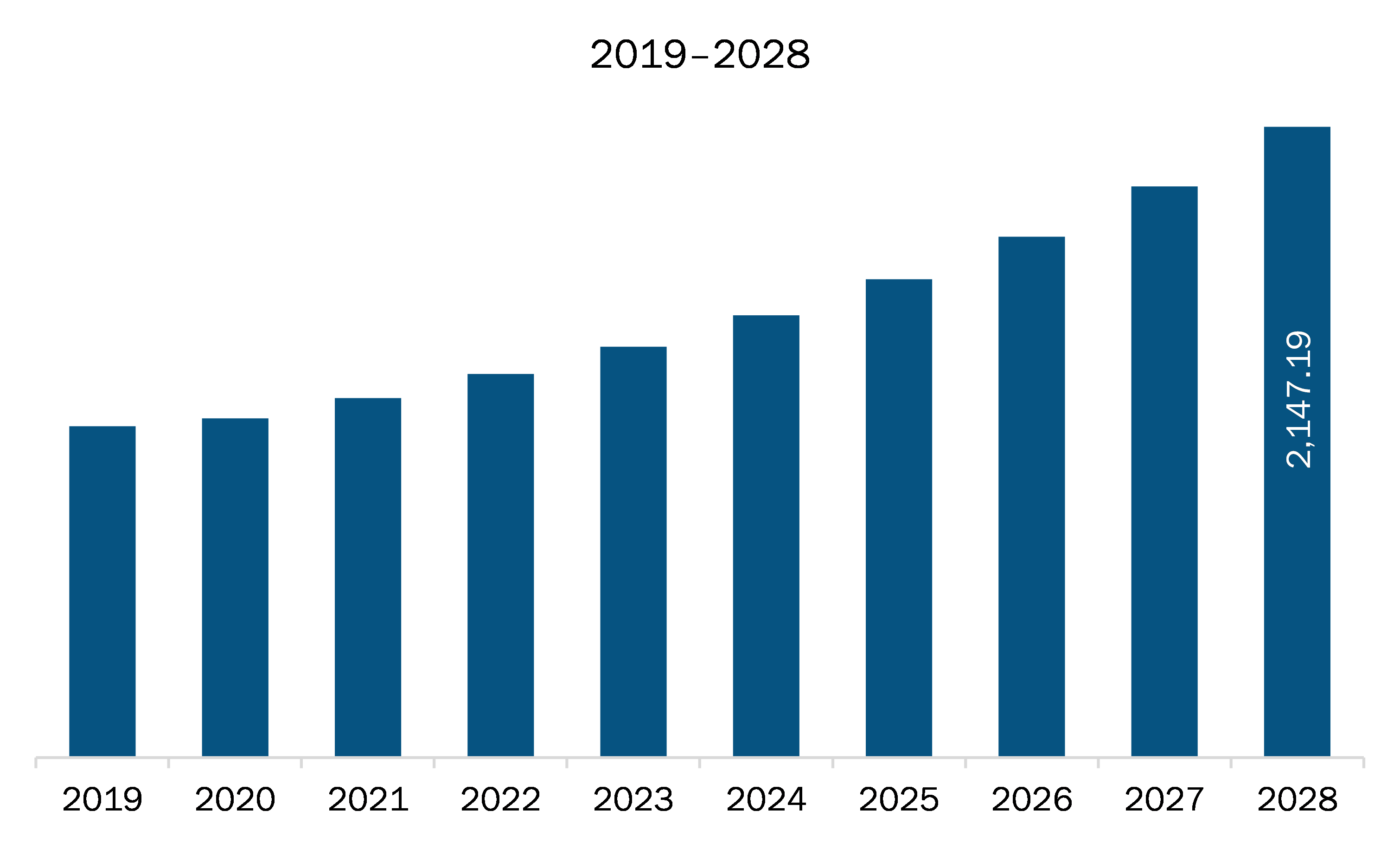 Get more information on this report :



Market Overview and Dynamics

The cannabis seeds market in North America is expected to grow from US$ 577.29 million in 2021 to US$ 2,147.19 million by 2028; it is estimated to grow at a CAGR of 20.6% from 2021 to 2028. Tissue culture propagation, also known as micropropagation, can change the way cannabis is grown. With the current wave of cannabis legalization, there have been exponential advancements in the science and technology of cannabis. Growers are always trying to find new and better ways to grow their plants to ensure the highest quality products and highest possible yields. Seeds or clones are the only two growing methods for most cannabis growers. Growing from seed can help prevent pests and other contaminations, but seeds require constant attention as they grow and, as they develop into mature plants, they can become males. The use of clones can offer a quick alternative and provides a way to secure the desired genetics in plants. But as with everything, there are downsides; they are more susceptible to disease and take longer than plants grown from seed. However, traditional cloning may not be enough in cases where genetics, consistently high yields, and quality are required. Hence tissue culture can be used in such cases. Tissue culture is a technique for creating new plants from the cells of an existing one. Tissue culture has the advantage of being performed in a sterile environment. This helps to keep infections and pests away. The new plants are clones of the parent; hence their blooms and buds will be identical. Micropropagation is a better alternative to cloning because it can fit thousands of samples in a very small space, requiring minimal maintenance compared to traditional cloning methods. Thus, emerging new technologies are becoming a trend, which will be more prevalent in the coming years.

Key Market Segments

Based on type, the regular seeds segment accounted for the largest share of the North America cannabis seeds market in 2020. Based on category, the conventional segment accounted for the largest share of the North America cannabis seeds market in 2020. Based on strain, the sativa segment accounted for the largest share of the North America cannabis seeds market in 2020. Based on distribution channel, the wholesalers and distributors segment accounted for the largest share of the North America cannabis seeds market in 2020.

Major Sources and Companies Listed

A few major primary and secondary sources referred to for preparing this report on the North America cannabis seeds market are company websites, annual reports, financial reports, national government documents, and statistical database, among others. Major companies listed in the report include Seed Supreme; Sensi Seeds; Serious Seeds; Sweet Seed; The Seed Cellar and Dutch Passion.

Reasons to buy report
To understand the North America cannabis seeds market landscape and identify market segments that are most likely to guarantee a strong return

Stay ahead of the race by comprehending the ever-changing competitive landscape for North America cannabis seeds market

Efficiently plan M&A and partnership deals in North America cannabis seeds market by identifying market segments with the most promising probable sales

Helps to take knowledgeable business decisions from perceptive and comprehensive analysis of market performance of various segment form North America cannabis seeds market

Obtain market revenue forecast for market by various segments from 2019-2028 in North America region.
North America Cannabis Seeds Market Segmentation
North America Cannabis Seeds Market – By Type
Regular Seeds

Feminized Seeds

Autoflowering Seeds
North America Cannabis Seeds Market – By Category
North America Cannabis Seeds Market – By Strain
North America Cannabis Seeds Market – By Distribution Channel
Wholesalers & Distributors

Specialty Stores

Online Retail
North America Cannabis Seeds Market – By Country
North America Cannabis Seeds Market – Company Profiles
Seed Supreme

Sensi Seeds

Serious Seeds

Sweet Seeds

The Seed Cellar

Dutch Passion
1.

Introduction
1.1 Study Scope
1.2 The Insight Partners Research Report Guidance
1.3 Market Segmentation
1.3.1 Cannabis Seeds Market, by Type
1.3.2 Cannabis Seeds Market, by Category
1.3.3 Cannabis Seeds Market, by Strain
1.3.4 Cannabis Seeds Market, by Distribution Channel
1.3.5 Cannabis Seeds Market, by Country
2.

Key Takeaways
3. Research Methodology
3.1 Scope of the Study
3.2 Research Methodology
3.2.1 Data Collection
3.2.2 Primary Interviews
3.2.3 Hypothesis Formulation
3.2.4 Macro-economic Factor Analysis
3.2.5 Developing Base Number
3.2.6 Data Triangulation
3.2.7 Country Level Data
3.2.8 Limitations & Assumptions
4.

South America Cannabis Seeds Market Landscape
4.1 Market Overview
4.2 Porter's Five Forces Analysis
4.2.1 Threat of New Entrants:
4.2.2 Bargaining Power of Buyers:
4.2.3 Bargaining Power of Suppliers:
4.2.4 Competitive Rivalry:
4.2.5 Threat of Substitutes:
4.3 Expert Opinion
4.4 Ecosystem Analysis
5.

Cannabis Seeds Market – Key Market Dynamics
5.1 Market Drivers
5.1.1 Surge in the Application of Cannabis for Medicinal and Therapeutic Purposes
5.1.2 Growing Legalization of Cannabis in Various Countries
5.2 Market Restraints
5.2.1 Complicated Regulatory Structure
5.3 Market Opportunities
5.3.1 Rise in the Use of Cannabis for Recreational Purpose
5.4 Future Trend
5.4.1 Incorporation of New Technologies
5.5 Impact Analysis
6.

Cannabis Seed Market – South America Analysis
6.1 Cannabis Seeds Market Overview
6.2 Cannabis Seeds Market –Revenue and Forecast To 2028 (US$ Million)
7.

South America Cannabis Seeds Market- By Type
7.1 Overview
7.2 Cannabis Seeds Market, By Type (2020 and 2028)
7.3 Regular Seeds
7.3.1 Overview
7.3.2 Regular Seeds: Cannabis Seeds Market- Revenue and Forecasts to 2028 (US$ Mn)
7.4 Autoflowering Seeds
7.4.1 Overview
7.4.2 Autoflowering Seeds: Cannabis Seeds Market- Revenue and Forecasts to 2028 (US$ Mn)
7.5 Feminized Seeds
7.5.1 Overview
7.5.2 Feminized Seeds: Cannabis Seeds Market- Revenue and Forecasts to 2028 (US$ Mn)
8.

South America Cannabis Seeds Market- By Category
8.1 Overview
8.2 Cannabis Seeds Market, By Type (2020 and 2028)
8.3 Organic
8.3.1 Overview
8.3.2 Organic: Cannabis Seeds Market- Revenue and Forecasts to 2028 (US$ Mn)
8.4 Conventional
8.4.1 Overview
8.4.2 Conventional: Cannabis Seeds Market- Revenue and Forecasts to 2028 (US$ Mn)
9.

South America Cannabis Seeds Market Analysis – By Strain
9.1 Overview
9.2 Cannabis Seeds Market, By Strain (2020 and 2028)
9.3 Hybrid
9.3.1 Overview
9.3.2 Hybrid: Cannabis Seeds Market – Revenue and Forecast to 2028 (US$ Mn)
9.4 Sativa
9.4.1 Overview
9.4.2 Sativa: Cannabis Seeds Market – Revenue and Forecast to 2028 (US$ Mn)
9.5 Indica
9.5.1 Overview
9.5.2 Indica: Cannabis Seeds Market – Revenue and Forecast to 2028 (US$ Mn)
10.

South America Cannabis Seeds Market Analysis – By Distribution Channel
10.1 Overview
10.2 Cannabis Seeds Market, By Distribution Channel (2020 and 2028)
10.3 Wholesalers and Distributors
10.3.1 Overview
10.3.2 Wholesalers and Distributors: Cannabis Seeds Market – Revenue and Forecast to 2028 (US$ Mn)
10.4 Specialty Stores
10.4.1 Overview
10.4.2 Specialty Stores: Cannabis Seeds Market – Revenue and Forecast to 2028 (US$ Mn)
10.5 Online Retail
10.5.1 Overview
10.5.2 Online Retail: Cannabis Seeds Market – Revenue and Forecast to 2028 (US$ Mn)
11.

South America Cannabis Seeds Market – Country Analysis
11.1 South America: Cannabis Seeds Market
11.1.1 South America: Cannabis Seeds Market, by Key Country
11.1.1.1 Argentina: Cannabis Seeds Market–Revenue and Forecast to 2028 (US$ Million)
11.1.1.1.1 Argentina: Cannabis Seeds Market, by Type
11.1.1.1.2 Argentina: Cannabis Seeds Market, by Category
11.1.1.1.3 Argentina: Cannabis Seeds Market, by Strain
11.1.1.1.4 Argentina: Cannabis Seeds Market, by Distribution Channel
11.1.1.2 Rest of South America: Cannabis Seeds Market–Revenue and Forecast to 2028 (US$ Million)
11.1.1.2.1 Rest of South America: Cannabis Seeds Market, by Type
11.1.1.2.2 Rest of South America: Cannabis Seeds Market, by Category
11.1.1.2.3 Rest of South America: Cannabis Seeds Market, by Strain
11.1.1.2.4 Rest of South America: Cannabis Seeds Market, by Distribution Channel
12.

Impact of Covid-19 Pandemic on South America Cannabis Seed Market
12.1 Overview
13.

Key Company Profiles
13.1 Seed Supreme
13.1.1 Key Facts
13.1.2 Business Description
13.1.3 Products and Services
13.1.4 Financial Overview
13.1.5 SWOT Analysis
13.1.6 Key Developments
13.2 Sensi Seeds
13.2.1 Key Facts
13.2.2 Business Description
13.2.3 Products and Services
13.2.4 Financial Overview
13.2.5 SWOT Analysis
13.2.6 Key Developments
13.3 Serious Seeds
13.3.1 Key Facts
13.3.2 Business Description
13.3.3 Products and Services
13.3.4 Financial Overview
13.3.5 SWOT Analysis
13.3.6 Key Developments
13.4 Dutch Passion
13.4.1 Key Facts
13.4.2 Business Description
13.4.3 Products and Services
13.4.4 Financial Overview
13.4.5 SWOT Analysis
13.4.6 Key Developments
14.

Appendix
14.1 About The Insight Partners
14.2 Glossary
LIST OF TABLES
Table 1. South America: Cannabis Seeds Market –Revenue and Forecast To 2028 (US$ Million)
Table 2. Argentina Cannabis Seeds Market, by Type– Revenue and Forecast to 2028 (US$ Million)
Table 3. Argentina Cannabis Seeds Market, by Category– Revenue and Forecast to 2028 (US$ Million)
Table 4. Argentina Cannabis Seeds Market, by Strain– Revenue and Forecast to 2028 (US$ Million)
Table 5. Argentina Cannabis Seeds Market, by Distribution Channel – Revenue and Forecast to 2028 (US$ Million)
Table 6. Rest of South America Cannabis Seeds Market, by Type– Revenue and Forecast to 2028 (US$ Million)
Table 7. Rest of South America Cannabis Seeds Market, by Category– Revenue and Forecast to 2028 (US$ Million)
Table 8. Rest of South America Cannabis Seeds Market, by Strain– Revenue and Forecast to 2028 (US$ Million)
Table 9. Rest of South America Cannabis Seeds Market, by Distribution Channel – Revenue and Forecast to 2028 (US$ Million)
Table 10. Glossary of Terms, South America Cannabis Seeds Market
LIST OF FIGURES
Figure 1. South America Cannabis Seeds Market Segmentation
Figure 2. Cannabis Seeds Market Segmentation – By Country
Figure 3. South America Cannabis Seeds Market Overview
Figure 4. Feminized Seeds Segment is Expected to Grow at a Fastest CAGR
Figure 5. Rest of SAM Held Largest Share of South America Cannabis Seeds Market
Figure 6. Porter's Five Forces Analysis
Figure 7. Expert Opinion
Figure 8. Ecosystem: Cannabis Seeds Market
Figure 9. Cannabis Seed Market Impact Analysis of Drivers and Restraints
Figure 10. South America: Cannabis Seeds Market – Revenue and Forecast To 2028 (US$ Million)
Figure 11. Cannabis Seeds Market Revenue Share, By Type (2020 and 2028)
Figure 12. Regular Seeds: Cannabis Seeds Market- Revenue and Forecasts to 2028 (US$ Mn)
Figure 13. Autoflowering Seeds: Cannabis Seeds Market- Revenue and Forecasts to 2028 (US$ Mn)
Figure 14. Feminized Seeds: Cannabis Seeds Market- Revenue and Forecasts to 2028 (US$ Mn)
Figure 15. Cannabis Seeds Market Revenue Share, By Type (2020 and 2028)
Figure 16. Organic: Cannabis Seeds Market- Revenue and Forecasts to 2028 (US$ Mn)
Figure 17. Conventional: Cannabis Seeds Market- Revenue and Forecasts to 2028 (US$ Mn)
Figure 18. Cannabis Seeds Market Revenue Share, By Strain (2020 and 2028)
Figure 19. Hybrid: Cannabis Seeds Market – Revenue and Forecast To 2028 (US$ Mn)
Figure 20. Sativa: Cannabis Seeds Market – Revenue and Forecast To 2028 (US$ Mn)
Figure 21. Indica: Cannabis Seeds Market – Revenue and Forecast To 2028 (US$ Mn)
Figure 22. Cannabis Seeds Market Revenue Share, By Distribution Channel (2020 and 2028)
Figure 23. Wholesalers and Distributors: Cannabis Seeds Market – Revenue and Forecast To 2028 (US$ Mn)
Figure 24. Specialty Stores: Cannabis Seeds Market – Revenue and Forecast To 2028 (US$ Mn)
Figure 25. Online Retail: Cannabis Seeds Market – Revenue and Forecast To 2028 (US$ Mn)
Figure 26. South America: Cannabis Seeds Market, by Key Country – Revenue (2020) (USD Million)
Figure 27. South America: Cannabis Seeds Market Revenue Share, by Key Country (2020 and 2028)
Figure 28. Argentina: Cannabis Seeds Market–Revenue and Forecast to 2028 (US$ Million)
Figure 29. Rest of South America: Cannabis Seeds Market–Revenue and Forecast to 2028 (US$ Million)
Figure 30. Impact of COVID-19 Pandemic on Cannabis Seeds Market
Seed Supreme

Sensi Seeds

Serious Seeds

Sweet Seeds

The Seed Cellar

Dutch Passion
Save and reduce time carrying out entry-level research by identifying the growth, size, leading players, and segments in the North America cannabis seeds market.

Highlights key business priorities in order to assist companies to realign their business strategies

The key findings and recommendations highlight crucial progressive industry trends in the North America cannabis seeds market, thereby allowing players across the value chain to develop effective long-term strategies

Develop/modify business expansion plans by using substantial growth offering developed and emerging markets

Scrutinize in-depth North America market trends and outlook coupled with the factors driving the North America cannabis seeds market, as well as those hindering it

Enhance the decision-making process by understanding the strategies that underpin commercial interest with respect to client products, segmentation, pricing and distribution
---
Related Tags
North America Cannabis Seeds Market
North America Cannabis Seeds Market Research
North America Cannabis Seeds Market Insight
North America Cannabis Seeds Market Trends
North America Cannabis Seeds Market Forecast
North America Cannabis Seeds Market Share
North America Cannabis Seeds Market 2028
North America Cannabis Seeds Market Growth
North America Cannabis Seeds Industry
Sector
North America Cannabis Seeds PDF Report
North America Cannabis Seeds Analysis
North America Cannabis Seeds Research
Competitive Analysis
---