Report : South America Sulfur Hexafluoride Market Forecast to 2027 - COVID-19 Impact and Regional Analysis by Grade (Electronic Grade, UHP Grade, and Standard Grade), End-user (Power and Energy, Electronics, Metal Manufacturing, Medical, and Others)
Electronic Grade Segment to Dominate SAM Sulfur Hexafluoride Market during 2019–2027
According to a new market research study on "SAM Sulfur Hexafluoride Market to 2027 – COVID-19 Impact and Regional Analysis and Forecast by Grade, and End User," is expected to reach US$ 27.74 million by 2027 from US$ 41.42 million in 2019. The market is estimated to grow at a CAGR of 5.1% from 2020 to 2027. The report provides trends prevailing in the SAM Sulfur Hexafluoride market along with the drivers and restraints pertaining to the market growth. Various implementation of sulfur hexafluoride in medical equipment's are the major factor driving the growth of the SAM Sulfur Hexafluoride market. However, issues associated with the environment and human dangers hinder the growth of SAM Sulfur Hexafluoride market.
The SAM market for Sulfur Hexafluoride is segmented into grade, end user, and country. Based on grade, the market is segmented into electronic grade, UHP grade, and standard grade. In 2019, the electronic grade segment held the largest share SAM sulfur hexafluoride market. Similarly, based on end user, the market is bifurcated into power and energy, electronics, metal manufacturing, medical, and others. The power and energy segment contributed a substantial share in 2019.
SAM is characterized by numerous developing economics backed by high industrial presence, large population, and increasing disposable income, which majorly drive the growth of the sulfur hexafluoride market. Further, the ongoing COVID 19 pandemic affects the SAM sulfur hexafluoride market due to reduced production activities of the chemical industries. The virus has critically affected several countries such as the Brazil and Argentina. The majority of the countries have imposed lockdown and/or transportation restrictions, which has lowered production of several industries due to lack of manpower.
Air Liquide, Linde plc, Solvay S.A., and SHOWA DENKO K.K. are among the leading companies in the SAM Sulfur Hexafluoride market. The companies are focused on adopting organic growth strategies such as product launches and expansions to sustain their position in the dynamic market. For instance, in 2018 Praxair, Inc. and The Linde Group merger together to form a new company, Linde Plc. The merger was completed with a $90bn and created the leading player in the SAM industrial gases business.
SAM Sulfur Hexafluoride Market, By Country, 2019 and 2027 (%)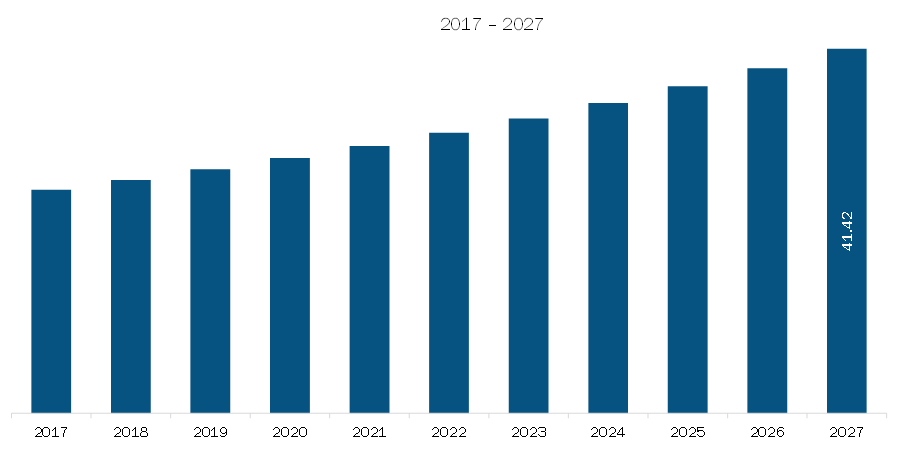 The Report Segments the SAM Sulfur Hexafluoride market as Follows:
SAM Sulfur Hexafluoride Market – By Grade
Electronic Grade

UHP Grade

Standard Grade
SAM Sulfur Hexafluoride Market – By End User
Power and Energy

Electronics

Metal Manufacturing

Medical

Others
SAM Sulfur Hexafluoride Market – By Country
Brazil

Argentina

Rest of SAM
Contact Us
Contact Person: Sameer Joshi
Phone: +1-646-491-9876
Email Id: sales@businessmarketinsights.com
Download Free PDF Brochure
---