Report : Europe Precast Concrete Market Forecast to 2030 - COVID-19 Impact and Regional Analysis - by Structure System (Beam and Column System, Floor and Roof System, Bearing Wall System, Façade System, and Others) and End Use (Residential, Commercial, and Others)
Rise in Renovation and Remodeling Activities Boosts Europe Precast Concrete Market
According to our latest market study on "Europe Precast Concrete Market Forecast to 2030 – COVID-19 Impact and Regional Analysis – by Structure System (Beam and Column System, Floor and Roof System, Bearing Wall System, Façade System, and Others) and End Use (Residential, Commercial, and Others)," the Europe precast concrete market was valued at US$ 29,351.49 million in 2022 and is projected to reach US$ 46,422.54 million by 2030; it is expected to record a CAGR of 5.9% from 2022 to 2030. The report highlights key factors driving the market growth and prominent players along with their developments in the market.
Renovation involves reconstructing infrastructural facilities using modern and advanced materials to reinforce their structural properties, improve their lifespan, and minimize their environmental impact. Renovation and remodeling activities help realign infrastructural facilities with present and future needs. Rapid urbanization has triggered the demand for better residential and commercial facilities in Europe. According to the European Commission, 75% of the European population lives in towns and cities. Building renovation is critical to meeting the European Union's energy-efficiency targets. Government authorities in Europe are investing in building commercial and industrial infrastructures by introducing several initiatives and launching various construction projects. A few of the voluntary and regulatory programs or schemes intended to encourage energy-efficient renovation of buildings in the EU are energy conservation obligation schemes (EEOS), mandatory building codes, and minimum energy performance standards (MEPS). According to the news released in 2020, the European Commission unveiled the EU's "renovation wave," aimed at doubling the renovation rate of existing buildings in the next 10 years, and simultaneously improving energy efficiencies to reduce emissions associated with buildings. In addition, the German government plans to earmark 13–14 billion euros (US$ 13.17–14.18 billion) per year in subsidies for renovations to make buildings more energy efficient. Germany is preparing to become a climate-neutral country by 2045, and Berlin has been stepping up subsidies for renovations.
The rising remodeling and construction operations in nonresidential spaces would further propel the demand for precast concrete during the forecast period. For example, hotel and resort renovations are on the rise in European countries. Moreover, many industry players are investing heavily in industrial construction. Thus, a rise in renovation and remodeling activities fuels the Europe precast concrete market growth.
Cemex SAB de CV manufacturer; Holcim Ltd; Consolis Group SAS; Elementbau Osthessen GmbH & Co., ELO KG; Forterra; Centrum Pile Ltd.; Balfour Beatty Plc; and Laing O'Rourke Plc. are among the major players operating in the Europe precast concrete market. Market players are highly focused on developing high-quality and innovative products to fulfill customers' requirements.
Impact of COVID-19 Pandemic on Europe Precast Concrete Market
Before the onset of the COVID-19 pandemic, there was a significant need for affordable and rapid construction solutions, particularly in the residential sector. Precast concrete, with its high speed of installation and cost efficiency, was increasingly preferred for housing projects. The European Union was investing heavily in infrastructure development, including roads, bridges, airports, and utilities. Precast concrete played a vital role in these projects due to its ability to accelerate construction schedules.
Precast off-site construction mitigates the risk of pandemic spread as there are fewer onsite operations because the products are produced at the manufacturing facilities and delivered to the site. This reduces personal contact and thus, reduces the number of personnel needed on-site. Hence, there was a high demand for precast concrete during the pandemic.
Europe Precast Concrete Market Breakdown – by Region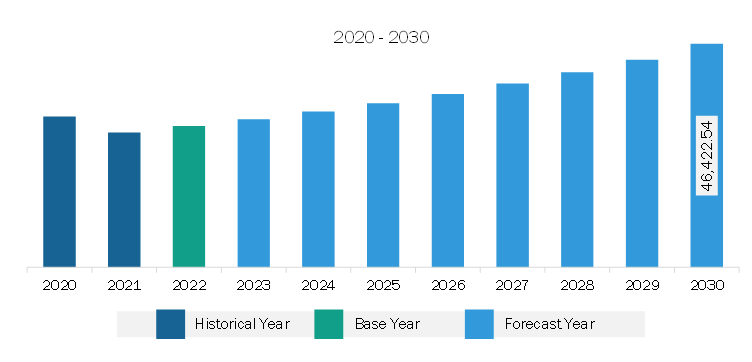 The report includes the segmentation of the Europe precast concrete market as follows:
By structure system, the Europe precast concrete market is segmented into beam and column system, floor and roof system, bearing wall system, façade system, and others. Based on end use, the market is segmented into residential, commercial, and others. By country, the Europe precast concrete market is segmented into Germany, France, the UK, Italy, Russia, and the Rest of Europe.
Contact Us
Contact Person: Sameer Joshi
Phone: +1-646-491-9876
Email Id: sales@businessmarketinsights.com
Download Free PDF Brochure
---